Posted by Justin Van Breda on Jun 29th 2023
This year's WOW! house at the Design Centre Chelsea Harbour featured the spectacular Legend Room by Nicky Haslam and Colette van den Thillart. Nicky Haslam describes the space as 'a kind of prelude to the many rooms to come. It has no dedicated role, not a sitting room, or dining room, or bedroom, but needed to have diverse areas to suit diverse activities….reading, studying, gaming, eating, chatting…slightly surreal, evocative of the past but also the future'
o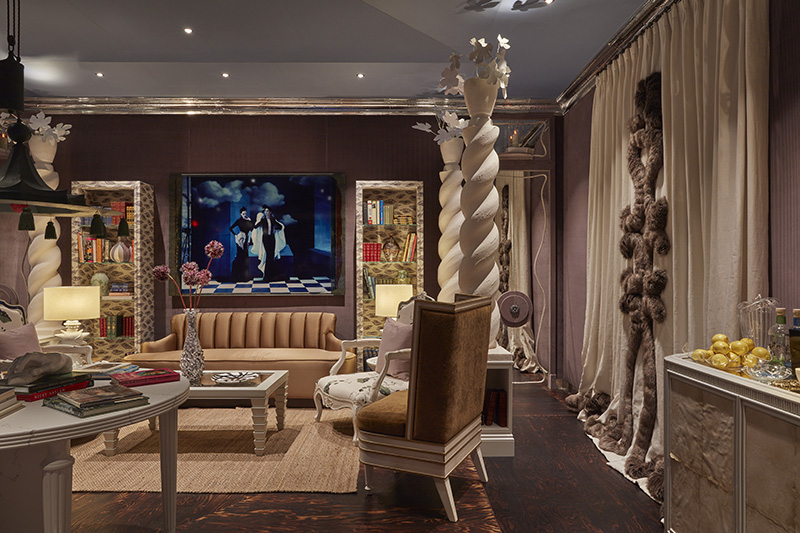 o
The Legend Room featured a preview of a new collection of autobiographical furniture designed by Nicky Haslam and Colette van den Thillart, designed by Justin Van Breda officially launching at the end of July.The pieces are autobiographical designs which layer Haslam and van den Thillart's catalogue of historical references and design archives from across their careers.
While imbued with a lighthearted spirit, craft is the cornerstone of the collection. Under the direction of Van Breda, the pieces are made by hand in artisan-led specialist workshops across Europe which employ the traditional methods and finishes which feature in the collection, including hand-carving, gessoing and gilding."It's the details that one remembers and that which makes something unique and truly special, detail was really a driving force for this collection" says Van Breda.
o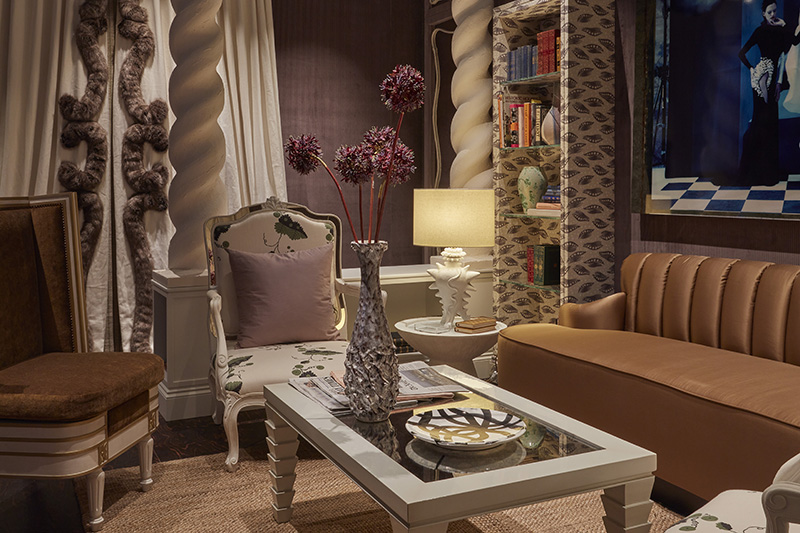 o
Nicky Haslam, preeminent interior designer, social fixture and author, says "I feel that we three long-standing, discerning colleagues have devised a delectable and rare collection". Since forming his design firm, Haslam has fostered the careers of countless interior designers and makers. Both van den Thillart and Van Breda are NH Design alumni, having served as Creative Directors before launching their own firms.
"I've seen thousands of pieces of furniture and may well have commissioned just as many over my career, so it's thrilling to have built this collection which put together in one place pieces that we've loved using in the past or had only dreamed of using" van den Thillart says. "Nicky's encyclopaedic knowledge, memory and eye have helped create the most ravishing of rooms, ones which have inspired and informed so many of us in the industry- it is with love for everything NH that this new collection of furniture emerges" says Van Breda.
0